The Payroll Blog
News, tips, and advice for small business owners
Preparing for Small Business Saturday
Posted On
10/22/2019
By
Stephanie Davis
---
We are quickly approaching the largest shopping day for small business owners – Small Business Saturday!
What You Need to Know About Small Business Saturday
In case you don't know, Small Business Saturday occurs the day after Black Friday. This is the weekend that officially kicks off the holiday shopping season, and you'll want to ensure that your business gets some of the increased shopping dollars flooding the market. An article from CNBC found that shoppers are expected to spend 5% more this holiday season, which is good news for business owners across the country.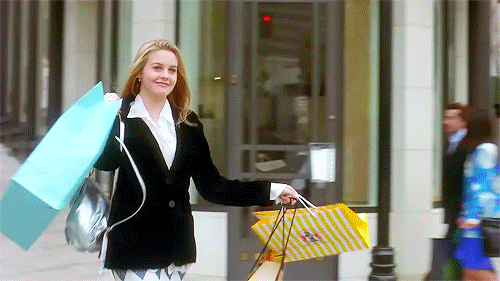 How to Be Successful on Small Business Saturday
In the consumer space, many people are seeking out opportunities to shop small and give their dollars to a local business owner rather than a big box store. But how do you achieve successful results by participating in Small Business Saturday?
Sandwiched in between Black Friday and Cyber Monday, it's easy for small business owners to feel like they need to be on the same level as large retailers. In reality, the best thing small business owners can do is be true to themselves and their business. The numbers have shown people want to shop small, and while they also shop big, they appreciate the uniqueness that small business owner's offer. Some ways that you can consider celebrating Small Business Saturday are:
Offer a referral promotion. Today, 92% of consumers believe suggestions from friends and family more than advertising. Referral programs are great for business because they bring more people in the door, and it's a win-win for the consumer and your business. Customers who refer feel good about referring a company they support to a friend, and your business.
Implement a gift card promotion. Depending on your business, offering a promotion around gift cards can be a great holiday sale tactic. Similar to referrals, you're rewarding the customer with a deal, and then you'll have the chance to potentially bring in a new customer with the gift card. If you've never done a gift card program before, ShopKeep has some advice and things to consider.
Partner with other small business owners. Is your small business located in a busy area with other businesses nearby? Do you operate remotely but have connections with owners across the country? Small Business Saturday can be great to make the connections with other small business owners even stronger by partnering together. As an example, if you operate a boutique, and the business next to you is a coffee shop, you can create a promotion to get customers visiting both locations.
Where to Find Help
Did you know that American Express is one of the leaders of Small Business Saturday? They are dedicated to helping small business owners succeed and have plenty of free resources available on a special "shop small" website. Whether you are looking for marketing materials or want to connect with other small business owners, there are plenty of ways to get the help you need to stand out from the competition.
Bottom Line
Small Business Saturday is a day you don't want to miss as a small business owner. You still have plenty of time to prepare and come up with a promotion that's great for your business. If you're still stuck, Entrepreneur has 21 simple ideas for a successful Small Business Saturday.
View Our Plans and Pricing
Small business is our business.
This website contains articles posted for informational and educational value. SurePayroll is not responsible for information contained within any of these materials. Any opinions expressed within materials are not necessarily the opinion of, or supported by, SurePayroll. The information in these materials should not be considered legal or accounting advice, and it should not substitute for legal, accounting, and other professional advice where the facts and circumstances warrant. If you require legal or accounting advice or need other professional assistance, you should always consult your licensed attorney, accountant or other tax professional to discuss your particular facts, circumstances and business needs.