The Payroll Blog
News, tips, and advice for small business owners
Preparing for Small Business Saturday
Posted On
10/24/2018
By
Stephanie Davis
We are officially one month out from Small Business Saturday! As a small business owner, this is a day to look forward to, but you might not know how best to participate. Last year, we did a two-part series about the history and importance of Small Business Saturday and some things that you should keep in mind as you plan. This year, we are sharing some stats from the 2017 shopping season, providing a recap of what you can do to be successful, and asking for your help in filling out a fast Small Business Saturday survey.
What You Need to Know About Small Business Saturday
In case you don't know, Small Business Saturday occurs the day after Black Friday. This is the weekend that officially kicks off the holiday shopping season and you'll want to ensure that your business gets some of the increased shopping dollars flooding the market. This year, consumers are eager to shop small and spend big so it's important to be ready.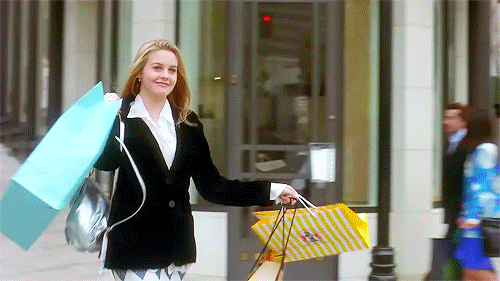 In 2017 108 million people shopped small and collectively spent $12.9 billion.
How to Be Successful on Small Business Saturday
In the consumer space, many people are seeking out opportunities to shop small and give their dollars to a local business owner rather than a big box store. But how do you achieve successful results by participating in Small Business Saturday?
Sandwiched in between Black Friday and Cyber Monday, it's easy for small business owners to feel like they need to be on the same level as large retailers. In reality, the best thing small business owners can do is be true to themselves and their business. The numbers have shown people want to shop small, and while they also shop big, they appreciate the uniqueness small business owner's offer. One thing that is crucial when competing against big retailers, is to make yourself known. The American Express Small Business Saturday website offers all kinds of resources to help your business stand out. From window stickers, to website and social media images, they make it easy for small business owners to advertise that they are participating in Small Business Saturday.
We Need Some Help
While there is plenty of information online about how small business owners feel about Small Business Saturday, we want to hear directly from you. We have put together a short survey, it will take you less than five minutes to complete, to better understand how you approach Small Business Saturday. We want to use this information to create a blog post sharing your thoughts, which will help spread the word about this special shopping day and get other small business owners involved.
Bottom Line
Small Business Saturday is a day you don't want to miss as a small business owner. You have a whole month to prepare. If you're still stuck, Entrepreneur has 21 simple ideas for a successful Small Business Saturday.